GroundControl | My Oldsmobile Cutlass Calais | R & D For The '80 Calais | Favorite Links | My 1979 Hurst/Olds
The Best Of Times.
I had a camcorder when I went to the track so I can watch the car when it launches from the line to make sure it was leaving properly. I decided to put the footage on my web page so people can actually see what it is capable of. I apologize for the way the footage was shot. The camerman was more interested in looking at other cars than at mine.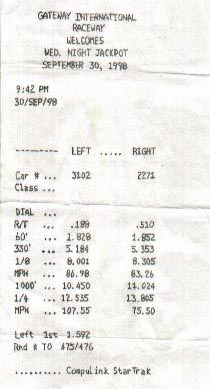 LEFT: I am on the right.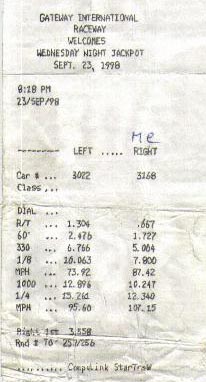 Below: I am on the left.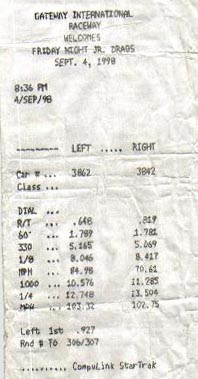 Enter content here