Home | R & D for the 1980 Calais | Time Slips | Favorite Links | My 1979 Hurst/Olds
My Oldsmobile Cutlass Calais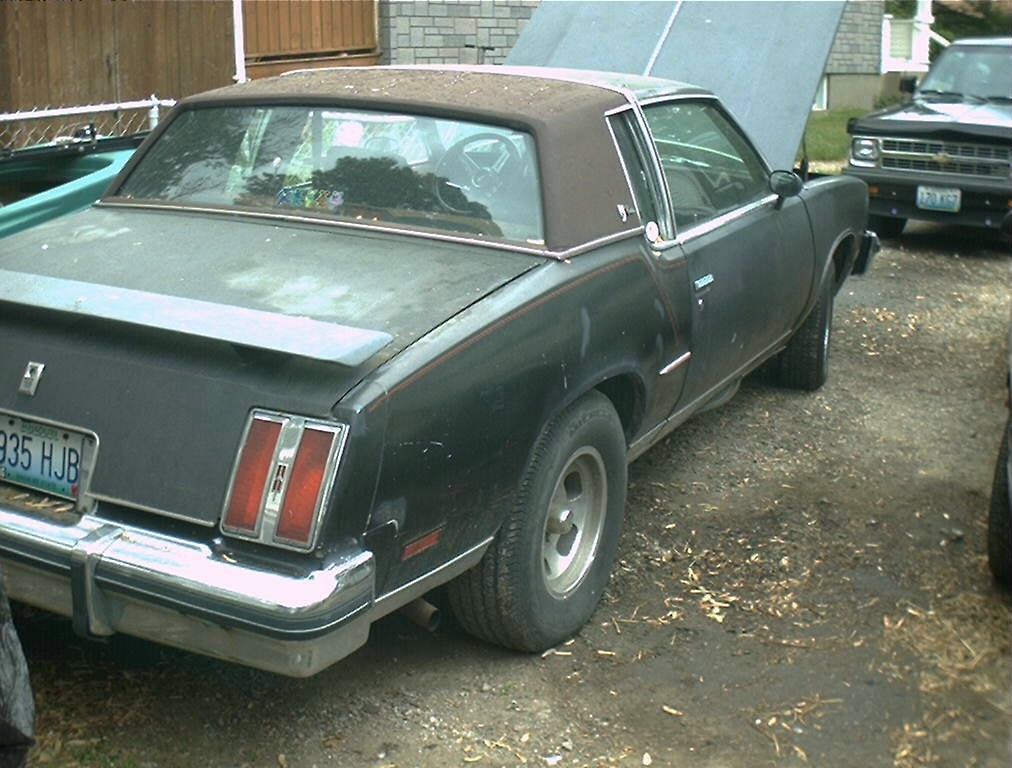 I bought this fine automobile in 1991 from my brother for $300. I have the build sheet for it, which I found on the back of the headliner. I installed the tail light bezels with the rocket emblem and the wing on the deck lid.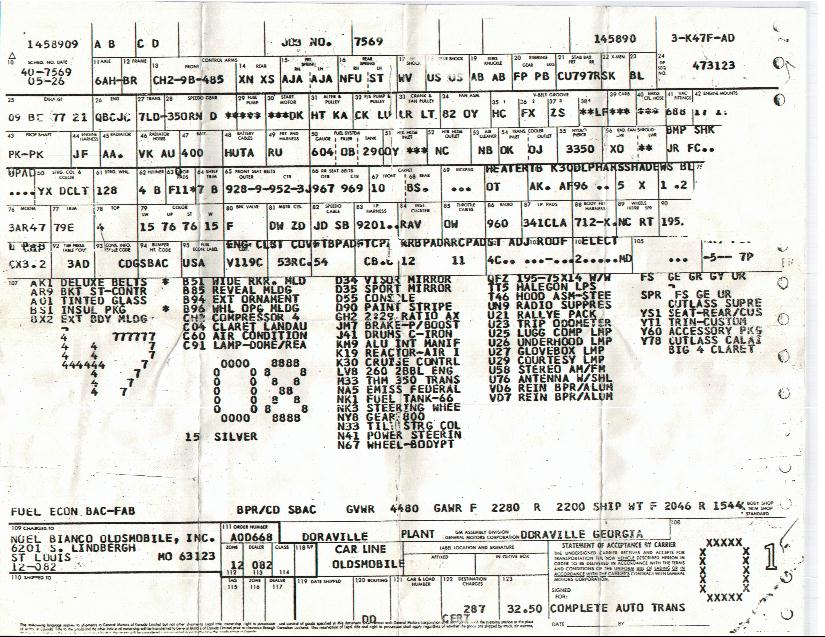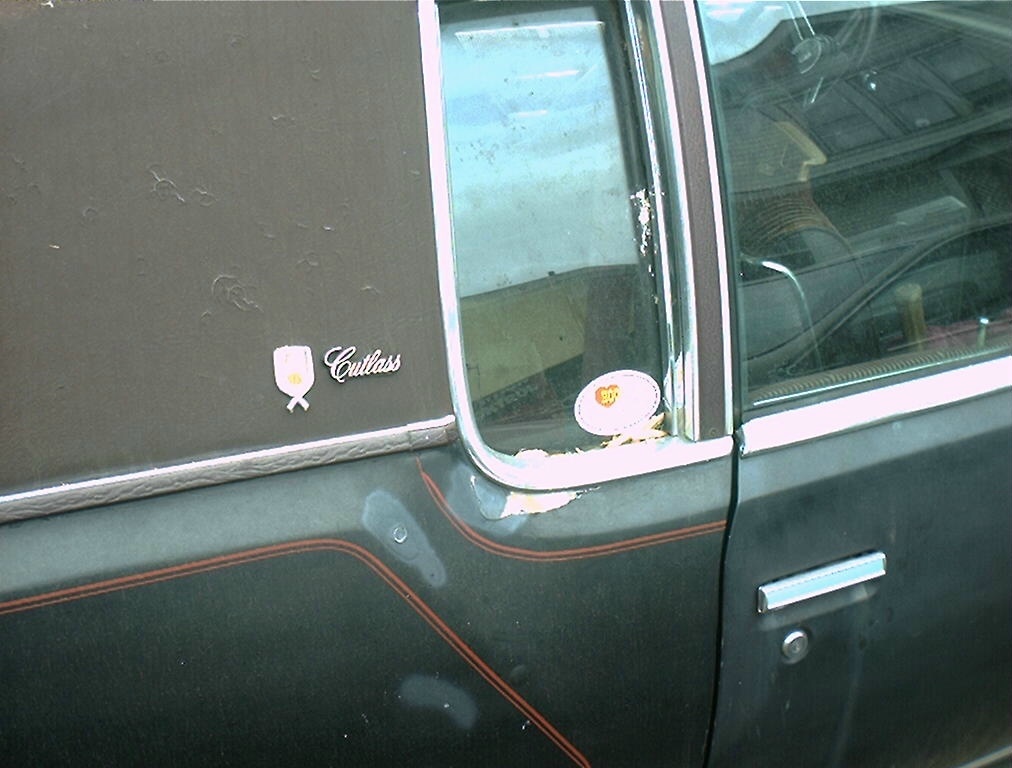 As you can see in the pictures it has the Calais emblems, it needs a paint job and a new vinyl top. The white spot under the window is bondo. It must have rusted through and was repaired when the car was rebuilt.
In The Begining: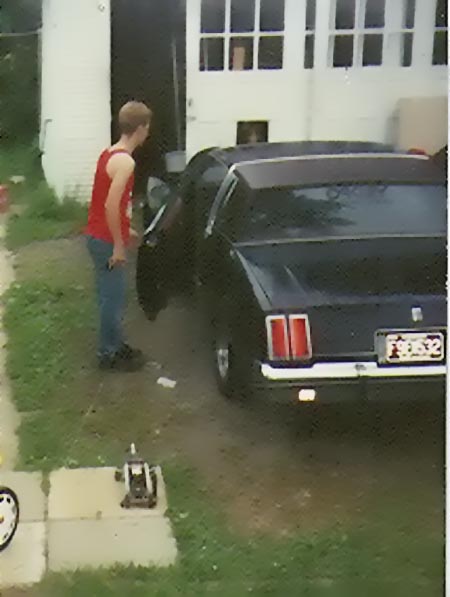 This is the only picture that I have of the car before I started to modify it and let the paint and the vinyl top go bad. I just drove it back from Norfolk,Va. to St.Louis,Mo. The engine overheated on the way there twice. I had to replace it once I got there with another 260CID engine from a '81 Cutlass along with the transmission, which was starting to slip.