Ground Control | My Oldsmobile Cutlass Calais | Time Slips | Favorite Links | Come In Ground Control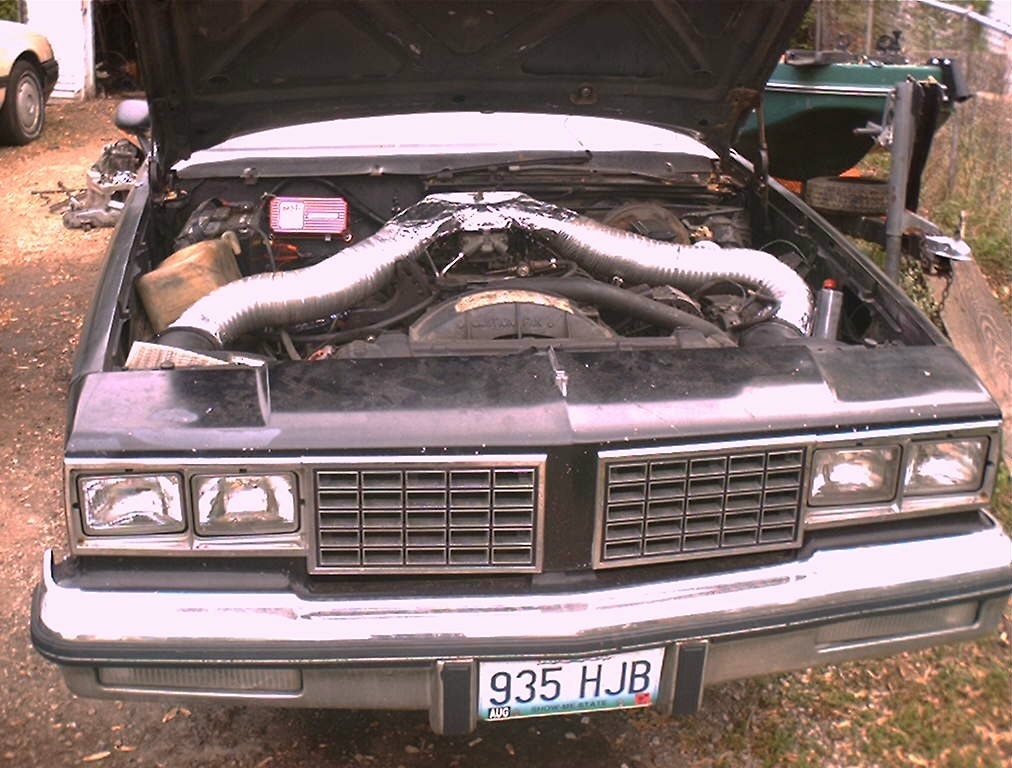 Here is a picture of the engine bay when I first started to build this web page. Has you can see by the other pictures this webpage has been coming along real slowly as the other pics show alot of mods too. This picture shows where I mounted the MSD-6A on the firewall where the A/C use to be and how I mounted the low profile airbreather to ingest cooler air from underneath the front bumper, that I built.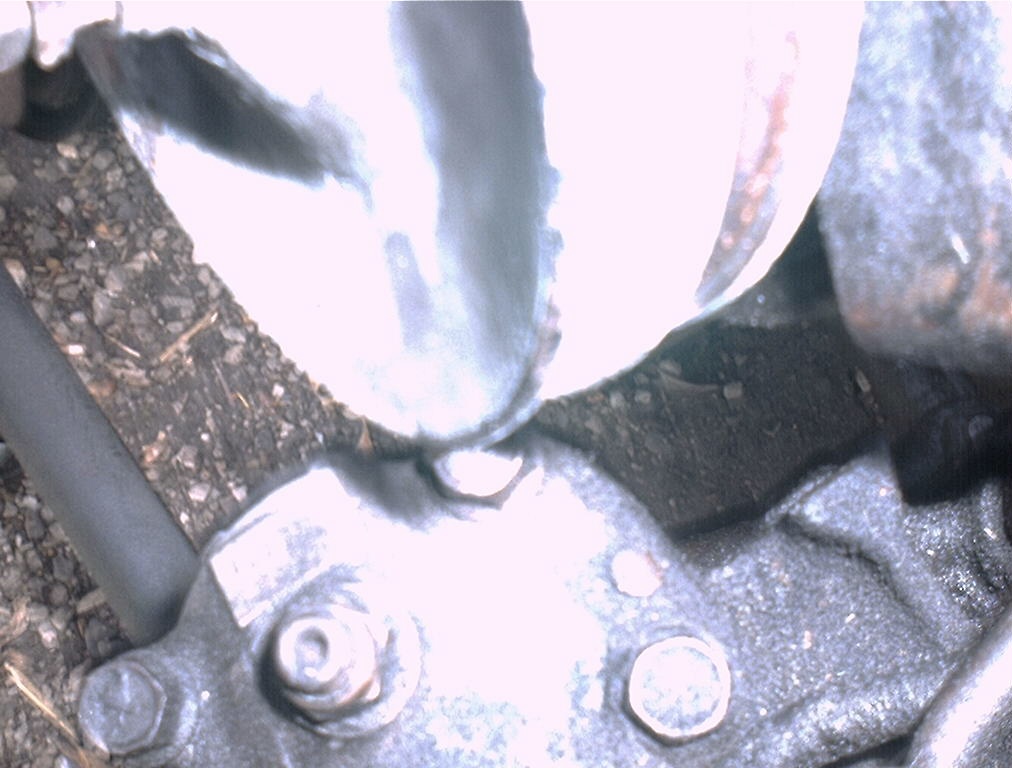 One of the minor problems I had with installing the 1970 W33 455CID engine was the way the powersteering pump cleared the steering box. I had to find a smaller pump pulley and pump. The pump hose had a weird fitting on it so I had to find a pump that would match it. I got it off a '78 Cutlass with a 260cid. I'm not sure why it wasn't like my '80s pump. The pulley came off a '85 Caprice Classic.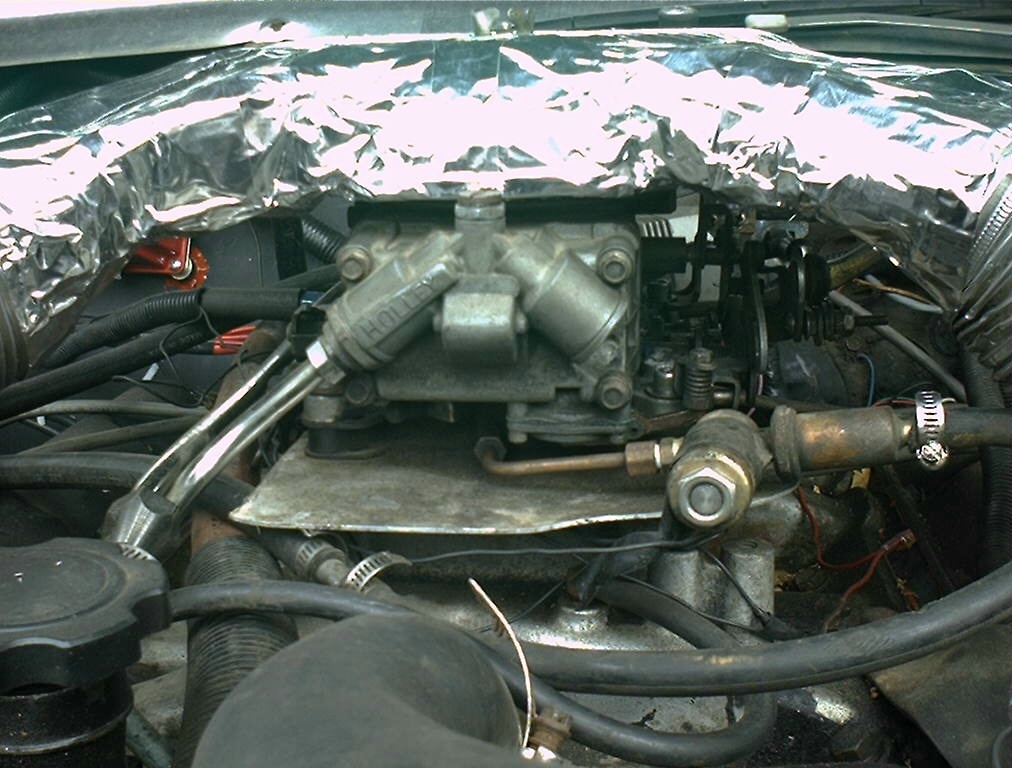 This picture shows the carburetion setup. From the top of the intake there is a 1/2' spacer, a heatshield, a NOS Super Powershot without the jets, an adapter plate, one Holley 850CFM dble pmpr w/ manual secondaries.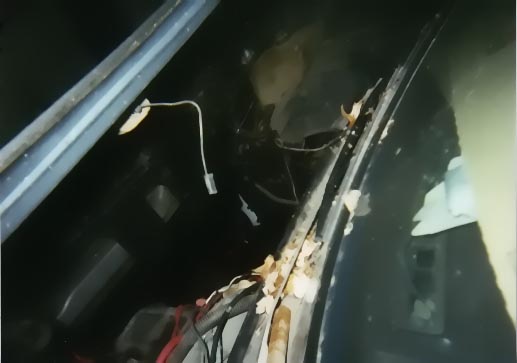 If you look closely you will see no 260CI engine. I got tired of that pooch of an engine and pulled it out with my bare hands. lol Just kidding. I pulled the engine and transmission out as a whole. It was really alot easier that way. When I put the 455CI engine in I did it the same way, engine and transmission as a whole.
In this picture you can see the FORD air boxes with filters. I use the air boxes to hold dry ice when I go to the track. It does help cool the air. The tubes are aluminum 4" duct and are also connected from the front of the air boxes to underneath the front bumpers to scoop up cooler air.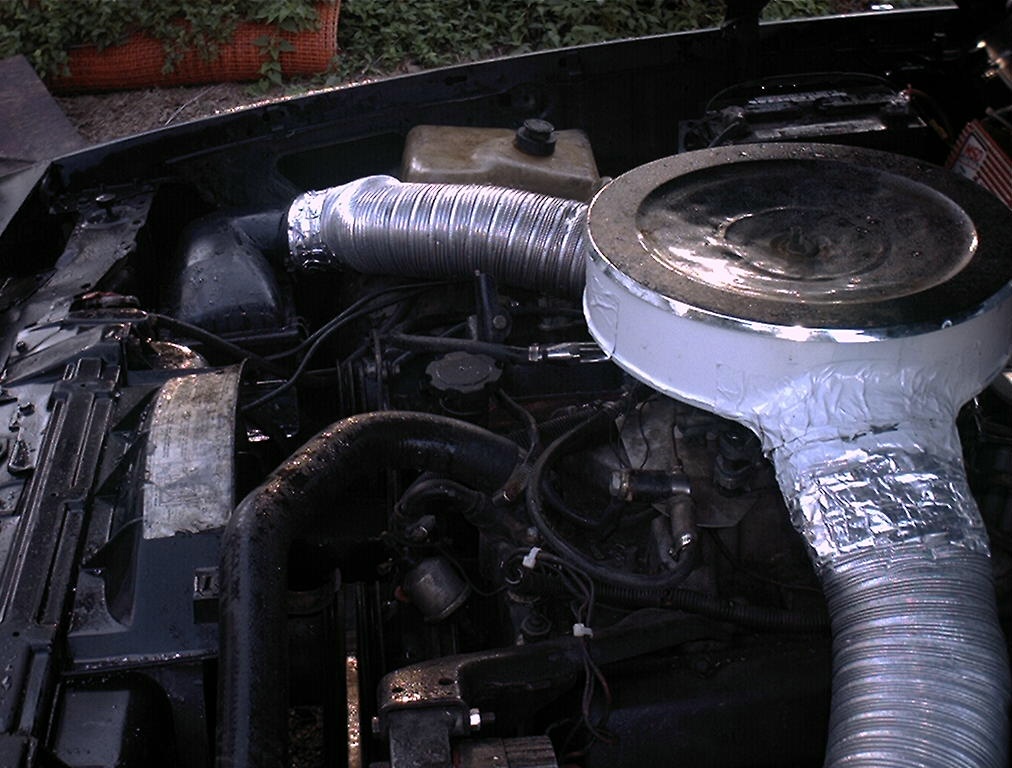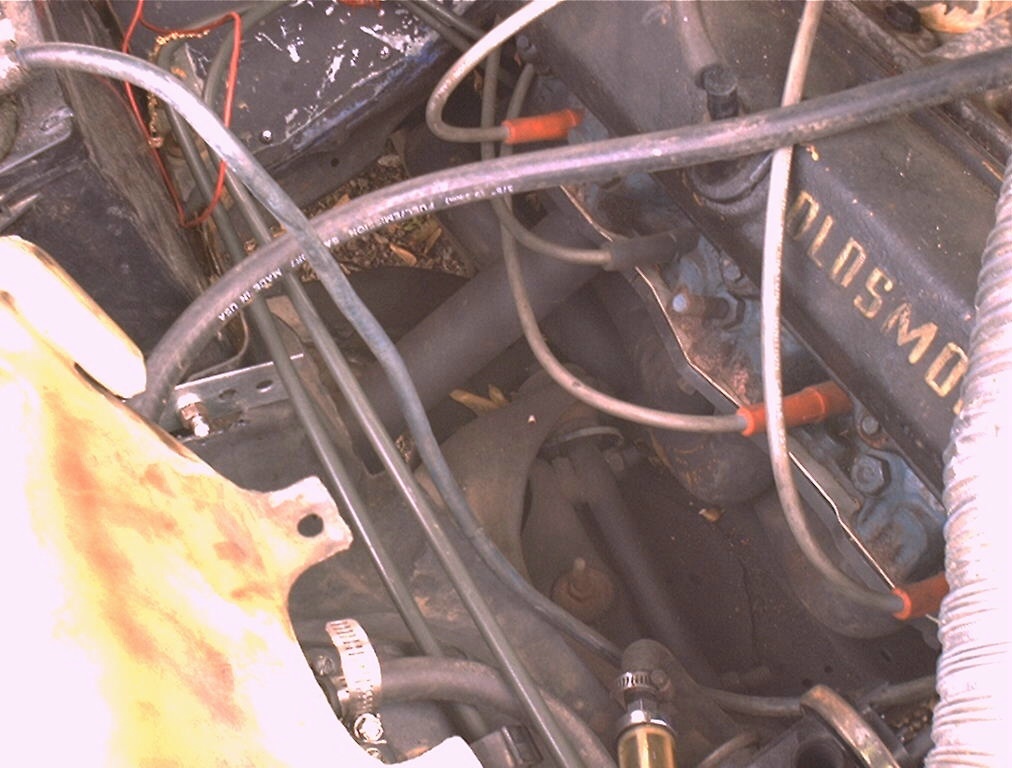 Here you can see the Hooker Super Competition headers and how they fit, especially how the 4th tube goes out around the frame rail.